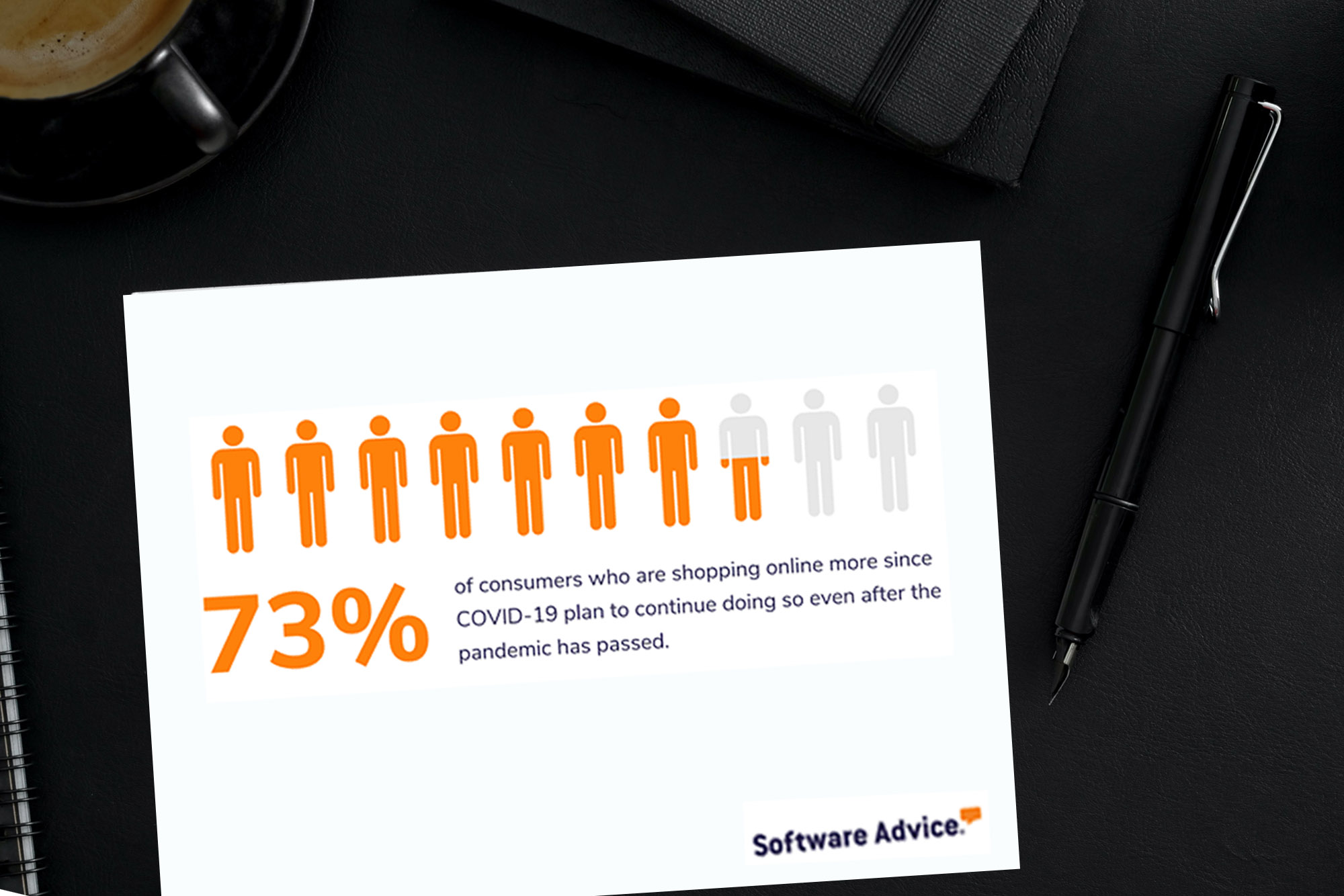 anneli.marks
31 August
Is your business prepared for the new age of online-first shopping? These are curious findings both for businesses selling goods and services, both B2B and B2C, offering insights for e-commerce success for the rest of the turbulent year.
With stores, business offices and events closing due to COVID-19, it e-commerce became one of the most valuable channels for sales. Early data from consumer goods shows that the shift in shopping behaviour will lead into a new age of online-first shopping.
Insights
According to Software Advice, 73% of consumers are shopping more online since the pandemic, and plan to continue doing so in future. Wunderman Thompson Commerce finds that only 16% of consumers believe they will go back to their old shopping habits, with 38% saying that they are more comfortable with shopping online now. In fact, Business Insider Intelligence predicts that mobile e-commerce will take up 54% of total online sales by the end of 2020.
Even though this data is based on consumer goods sales, it can be directly applied for customer behavior in selling services and business products.
The "new normal"
Pandemic has forced people to get used to the "new normal" of doing business digitally and having to make decisions of buying/selling based on the information they can acquire from the website: product or service description, reviews and testimonials. Therefore, making attractive and user-friendly websites fundamental for getting new sales.
The success in sales does not stop there. Digital marketing and advertising activities are a must, as this is the way to drive traffic to websites and close the sales.
Questions to consider for evaluating your readiness of the "new normal":
Do you have a strong digital platform for selling your products and services?
Does your website stand out compared to your competition?
Does your website offer enough information so your customers can make the buying decision?
Is your website ready to handle the increased traffic and sales?
Does your business have a digital marketing and advertising strategy?
If you answer "no" to any of these questions, it is a great place to start, in order to be ready for the "new normal".